Traveling is changing plans. On Friday, I left the school. I just couldn't bear it anymore, it all got too much. It was dirty, I was feeling lonely, bored, frustrated, I couldn't really talk to anyone. I just wanted to cry and scream and throw things on the dusty floor. So I made a decision and told the teachers I'd leave. There wasn't much of a reaction. The students were sad and disappointed. One of them even said I was betraying them because I had PROMISED to stay two weeks. He didn't understand when I said that's what I need right now, I should stay for them, he said. Yes, I did feel sorry and a little bad because they're always happy about foreigners staying at their school. But I was mainly proud of myself. Proud to have made my own, authentic, true-to-myself decision – and as opposed to the previous couple of days, I was very happy to be on my own, because I could just do what I felt like doing.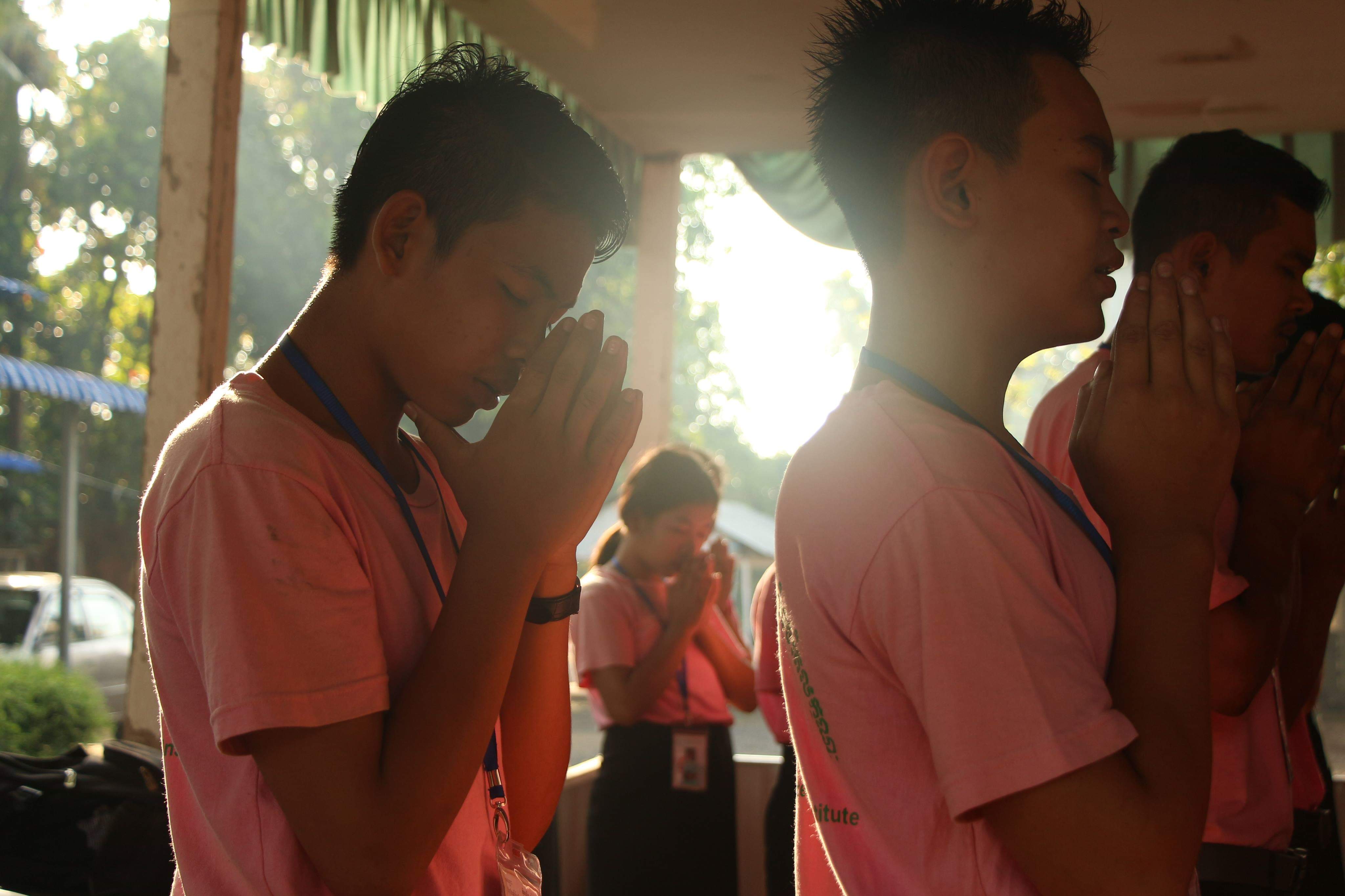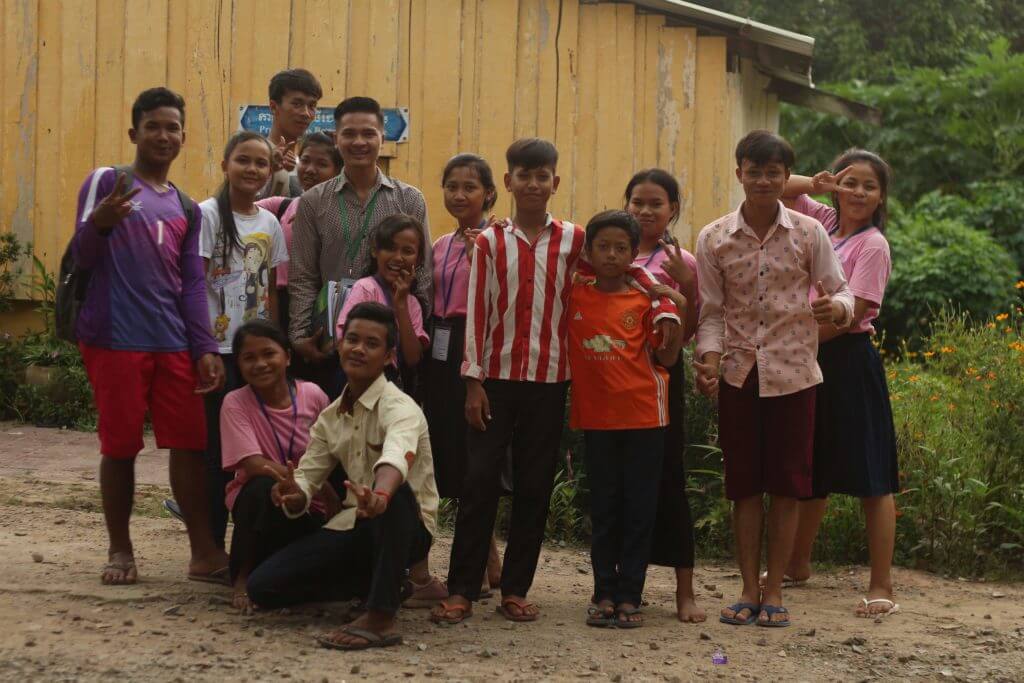 I got a "taxi" to the hostel in Phnom Penh I had booked and it was really nice. Probably even nicer because of what I had experienced before. When I went to go eat something, it started raining so hard. I found shelter under an awning, and a friendly Cambodian offered me a chair to sit down. It was so interesting to see how the locals reacted to the rain. They moved their mopeds away from the road onto the sidewalk, they put on their plastic raincoats that covered their whole body, they arrived home, soaked, and they didn't seem to care. They're just used to it and they accept it – in contrast to people in Germany who always appear as if rain was this new and really annoying thing. After 45 minutes the rain had pretty much stopped. But the street was FLOODED. People were wading through the water that went up to their calves. That was another thing they didn't really seem to worry about: how dirty that water was. There was a market close by, so the rain soup definitely contained remains of fish and other dead animals, maybe shit, pee, plastic, food leftovers, and I don't even want to know what else. By that time I was starving. So I dared to walk through the urban brew to get to the restaurant. Yum. But to be honest, after those few days at the school, I didn't care too much. After all, it was just my feet.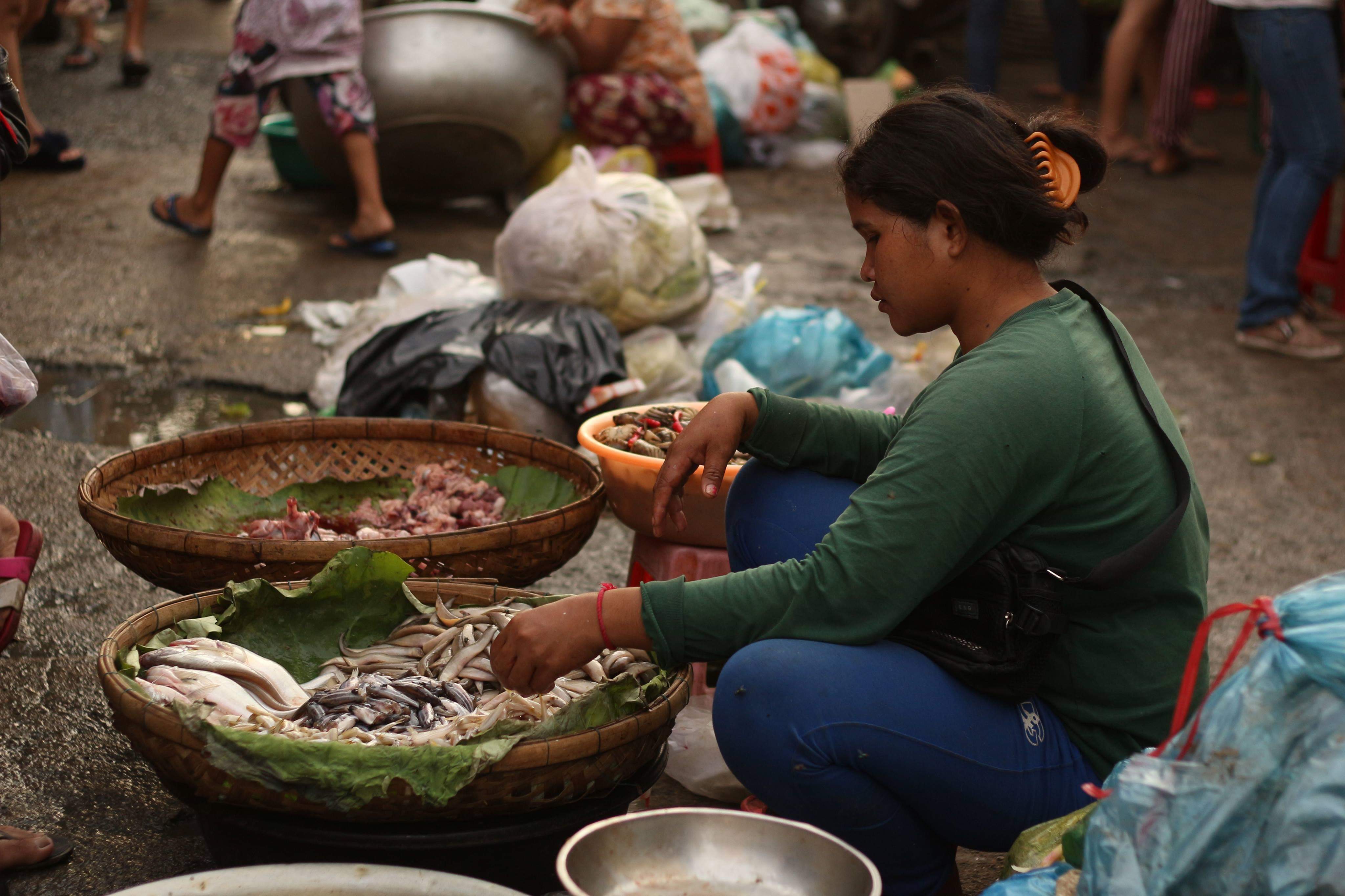 The same night I met Alex from London, whom I spent a lovely night talking to. I finally got to speak English again and, even better, got to do some deep talk – or as Alex taught me, DMC (Deep Meaningful Talk). Thanks, Alex, for letting be the English student after teaching it for a few days 😉
The next day, Alex and I went to see the Killing Fields (Choeung Ek) and the S-21 (Tuol Sleng Genocide Museum) which are both famous tourist sights close to/in Phnom Penh. They're both remnants of the brutal Khmer history. The S-21 is a former high school that the ultra-communist Khmer Rouge, under the rule of Pol Pot, changed into a prison to torture people that didn't fit into their ideology. When there were too many people to kill and bury, they brought people to a then-orchard which became the Killing Fields. The Khmer Rouge ruled from 1975-1979 and aoround 1.5 to 3 million people (approx. 25% of the Cambodian population) were killed in their genocide. It's shocking how few we learn about other genocides, regimes, wars, etc. in school and media apart from World War II. I can't say it was nice to visit the Killing Fields but it was definitely an experience I wouldn't want to have missed. It's very different from European monuments. When you enter Choeung Ek you'll see a memorial straight ahead. It looks like classic Cambodian architecture, almost like a temple/ pagoda. But when you come closer you see hundreds of skulls. You can walk around the huge glass box that contains skulls and all kinds of human bones. They tell you how a person was killed by means of the different kinds of fracture or color of the skull. They would never do that in Europe. Maybe they wouldn't even excavate all the dead bodies, skeletons and bones. Another thing that is very divergent from the European, or at least German, style of remembering cruel crimes is the balance of cold horror and fresh beauty, darkness and light, death and life. All those bones, the mass graves, historical displays, and on the other hand the calm pond, plants and trees, chickens walking around, and colorful bracelets visitors had hung on trees and the mass graves' fences.
It's not a place I wanted to take photographs at, but I remember it all quite clearly. Just like I remember one of the signs saying "Please Don't Walk Through the Mass Grave."