Braveheart Woman
ARE YOU A BRAVEHEART WOMAN?
We, as women, all have a vast power deep within ourselves. This power has the potential to unite all aspects of our feminine… to manifest our wildest dreams and bring our heartfelt gift into this world.
We are all so different yet we can all find our unique feminine strength and beauty and become a Braveheart Woman!
The Braveheart Woman can be grounded, present and peaceful, but when needed can burst into fury or burn with enthusiastic passion. She can be elegant and graceful but also wild and untamed. She can be soft and tenderly caring like a mother but also realize her visions with clarity and determination.
The Braveheart Woman is connected to her feminine energy, as well as her masculine.
She has an inner strength and presence.
The Braveheart Woman is full of love yet can always say 'No' to stay true to her sacred authenticity. When she says Yes, it's with all her heart.
The Braveheart Woman chooses love over fear and courage over comfort.
The Braveheart Woman resides within all of us, no matter if you see every part of who she is in yourself.
Through photography I will help you see, feel and express that Braveheart Woman that you truly are!
When we live as Braveheart Women, we can all rise up to our full magnificent feminine potential.
How I Work
This photo shoot will allow you to step into whatever the Braveheart Woman means to you.
I will hold a safe space for you to feel comfortable and relaxed so that you can fully show yourself with vulnerability and authenticity.
The session will not only endow you with beautiful photographs to keep and give to your loved ones. The experience itself will be a gift to yourself, to the Braveheart Woman inside you that finally gets to be expressed and eternalized in her pure, wild beauty.
Features
Skype call or personal meeting to be well prepared for the photo shoot
2 to 2,5h-photo session
Selection of the best images (about 40-50), edited and in high resolution
Please contact me for more information and pricing.
Gallery of Bravehearted Women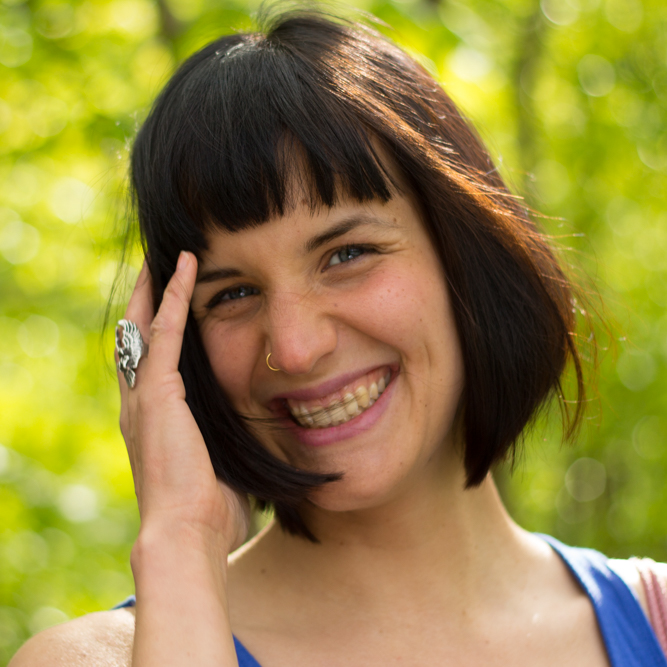 "Durch ihre Kameralinse hilft Luna dir dabei, deinen ganz eigenen Weg zu gehen, indem sie dich wirklich sieht. Sie hilft dir, deine Vision, deinen Traum von dir, in die Welt zu gebären.
Dabei ist sie sehr einfühlsam und gestaltet dir einen Raum, in dem alles, wirklich ALLES von dir erlaubt ist, gesehen und so geehrt. Jede Wunde, jede Verletzlichkeit, und jede deiner Farben darf zum Ausdruck kommen. Das ist Heilung, wenn alles sein darf. Unzensiert, ohne Perfektion. Voller Einfachheit. Einfach Du.
Dieses Braveheart Woman Shoot war wirklich ein unglaubliches Geschenk, das mir ganz viel zurückgegeben hat – Ich fühle mich erinnert und bestärkt.
Ich kann Luna wirklich jeder Frau empfehlen, die sich danach sehnt, ihren ganz eigenen Weg als "Braveheart Woman" zu begehen.
Zeigen wir uns der Welt. Zeigen wir, was in uns steckt und bringen uns in unsere Blüte und Kraft. Das wünsche ich jeder Einzelnen von uns, die wir wunderschöne Blumen sind. Jede, auf ihre Art."
Hanna Martin, Artist and Healer
Berlin, Germany
"The Braveheart Woman Shoot with Luna was literally genius.
For a long time I had wished to understand how I could feel free and move freely in front of a camera without loosing myself in insecurity and shame or freezing with adaptation.
Luna deeply fulfilled this wish. And she did it in such a precise, tangible way that I wonder why any photographer would ever work differently.
I'm deeply grateful for the many varied and beautiful photos that emerged, and even more for the experience of the photo shoot itself: An incredibly powerful and yet easy flow in which I could show myself fully and felt fully seen.
THANK YOU, Luna!"
Sonja Kreiner, Teacher for Soulful Singing and Joyful Sex
Freiburg, Germany
"Wild, joyful, loving, angry, sexy, sad, defiant. We all experience these feelings and at times it's good to show them instead of swallowing them all!
The Braveheart Woman Shoot with Luna was fantastic. She held a safe space for me to express all aspects of myself.
This was not a photo shoot to get some nice pictures. It's a shoot to capture your own, true beauty. We don't have to look pretty or be happy to be beautiful. We're beautiful when we fully embody our true self.
No matter who you are, Luna will always allow you to be authentically You.
I'm deeply grateful for Luna supporting me to see all the different faces of my beauty. "
Paula Boroevics, Food and Life Lover
Berlin, Germany
"The Braveheart Woman Photo Shoot with Luna was definitely unique.
I usually expect photo shoots to aim towards creating a certain vibe: beautiful, bizarre, mysterious, extraordinary,… But this shoot was not about acting and pretending.
Instead, Luna started our session with a short meditation, guiding me from head to heart, away from my thoughts and into feeling. She allowed to me feel and live what was willing to be expressed. And this time nothing was fake or unnatural, but really ME who was expressed in the photographs. ME with all feelings and emotions that have always existed within and were now given the opportunity to come to light.
Joyful, serious, graceful, afraid, innocent, cheeky, naked, laughing, screaming. Even crying would have been warmly welcomed. Everything that was already there could find its honorable place. 
To be honest, it wasn't easy and I felt very vulnerable. But Luna was able to hold a safe space and guide me back into peaceful ease.
From up in the sky, we must have looked like two little girls playing in the woods. Wildly naïve, completely innocent and entirely free.
Thanks to this photo shoot with Luna, I found my voice. Never before has "roaring like a lioness" been such a liberating force in my life.
Thank you very much, Luna. I am looking forward to future projects together.
"
"Sandrina", Artist
Freiburg, Germany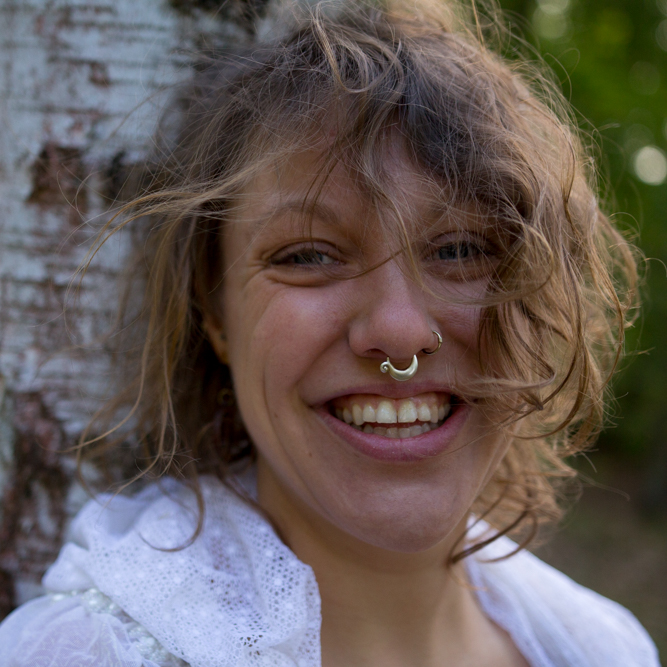 "Schon bevor die Braveheart Woman Fotosession tatsächlich losging, hat Luna mich großartig begleitet. Mit ihrer authentischen, offenen, fokussierten, wertfreien und aufmerksamen Art hat sie mir in Gesprächen vorher meine Sorgen und Ängste genommen.
Mehr sogar: sie durften da sein, gemeinsam mit Erwartungen und Wünschen.
Was in einem sehr wertschätzenden Umgang angefangen hat, hat sich dann während des Shootings weiterentwickelt. Die unterschiedlichsten Seiten von mir durften gezeigt werden, womit es mehr als "nur" ein Shooting war.
Viel mehr war es ein ganzer innerer Prozess, in dem Luna mich begleitet, unterstützt und dessen Momente einzigartig eingefangen hat.
Ich kann ein Fotoshooting mit Luna wirklich uneingeschränkt weiterempfehlen.
Vielen Dank für die tollen Momente und Erinnerungen daran."
Julia Finsterwalder, Student
Berlin, Germany
"With joy, creativity and authenticity Luna created a space for me to be myself. That way, together we could express my vision in the photographs that are much more than just a nice memory.
Her sensitivity, professionality and uniqueness are what make her work special.
I am deeply grateful her magnificent work! I am looking forward to future shoots with her."
Noémi Eber Dick, Change Leader and Life Lover
Freiburg, Germany